Ford Collision Center And Body Shop In O'Fallon, MO
We Can Fix Your Vehicle
Our Ford Collision Center is staffed by expert technicians who can work on vehicles of many different makes and models. If you've been in an accident, our auto shop is your premier destination for external extensive repairs. We're not able to put a totaled car back on the road, but our team is ready to handle tough jobs to get your vehicle ready for service. The Clement Ford team is dedicated to customer satisfaction; you'll see this firsthand when you work with us and receive high-quality Ford collision repair in O'Fallon, MO.
What to Do When You Have a Car Accident
When you've been in an accident, the last thing you need is more stress. The team at our Ford collision shop will do its utmost to ensure that the car repair process goes smoothly for you during a difficult time. You can access our comprehensive Collision Guide or read on to learn what to do when you've driven into a hazard on the road in O'Fallon, MO.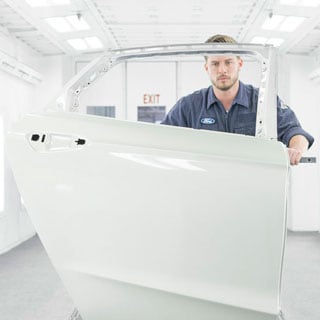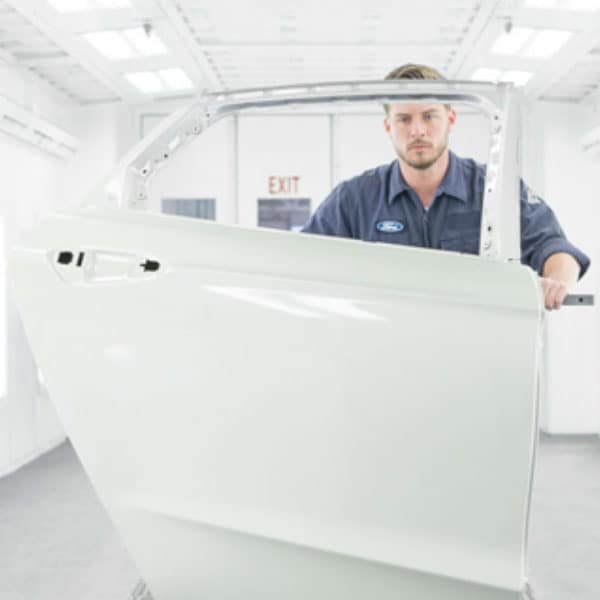 Your Rights:
You have the right to choose what collision center you visit. The insurance company is not allowed to send you to a specific business.
You have the right to make decisions about what parts are used to repair your vehicle after an accident.
You have the right to hold onto your vehicle until you're ready to have repairs done on it.
It's a good idea to review your completed repair estimate before allowing the process to start. You can check out what work will be done and what parts will be used to fix your automobile to ensure there are no surprises in your car repair bill.
Why you should choose Original Ford Parts when you are in an accident.
Why Visit Our Ford Body Shop?
The team at our Ford Collision Center is well-equipped to assess and handle your auto repair needs. Our experts have been in the field for many years and know how to get your car back on the road and can tell when a given vehicle is a lost cause. We can recommend the right parts for your car, too. It's generally worth getting genuine parts that will last a long time instead of purchasing cut-rate ones that will wear out quickly. The Parts Center team is friendly and upfront and will help guide you with any questions you may have.
Our Ford-certified body shop staff doesn't play games with the repair process. Our estimates tell you what to expect from the automotive repair process, and we'll reach out to you if we encounter something unexpected. Other shops may hit you with surprise charges after the work has been done, but we endeavor to engage in transparent business practices.
We Perform Ford-Certified Collision Repair
While Ford vehicles are our dealership's mainstay, we welcome cars of various makes and models here at our Ford Service Center. Our team can handle larger cosmetic repair jobs that occur after a collision. We can also swap out your tires, rebuild your transmission, put in new brake pads, or change your oil. Big or small - our Ford Collision Center team is prepared and knowledgeable to take on vehicle maintenance or repair tasks.
If you've been in an accident, you need a body shop that you can count on. Visit our Ford Collision Center in O'Fallon, MO, for your automotive repair needs.
Contact Clement Ford Collision Center
* Indicates a required field